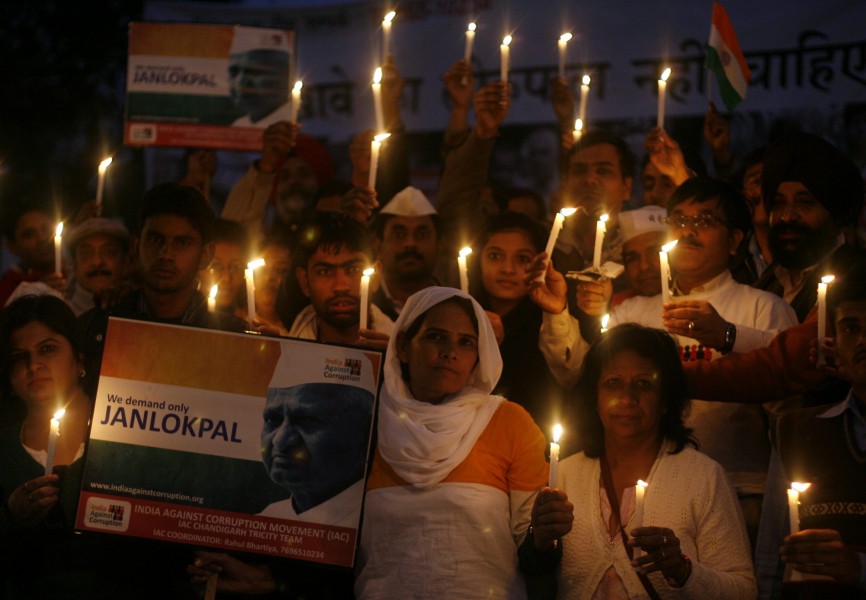 Indian activist Anna Hazare, whose hunger strike back in April helped galvanize the Indian public against corruption and brought calls for a new law to bring the problem under control, is planning to stage a new hunger strike starting Tuesday.
Hazare and his followers are protesting the proposed anti-corruption bill, known as the Lokpal bill, for not going far enough to root out endemic graft plaguing the country.
India's parliament is set to begin a contentious three-day-long debate on the measure beginning today. Hazare will hold his three-day fast in Mumbai to push for inclusion of stricter provisions. It is his third such hunger strike over the issue – in August, he held a 12-day fast in Delhi. According to the Times of India, Hazare's supporters are planning simultaneous fasts this week in Delhi.
Sweep to Anna Hazare set for fast
The captain of the U.S. Cricket Team, Steve Massiah, has been arrested in connection with a $50 million mortgage fraud scheme that allegedly used Caribbean-born U.S. cricket players as straw home buyers.
What makes Massiah's quandary all the more interesting? The broker at the center of the scheme is none other than Edul Ahmad – whose $40,000 "gift" to Gregory Meeks, a Democratic Congressman from New York, triggered a federal investigation earlier this year.
Prosecutors allege that Ahmad would "recruit promising cricket players from his native Guyana, hook them up with local cricket clubs and employ them in his scheme as straw buyers," the New York Post reports.
Massiah is said to be negotiating a plea with federal prosecutors. Ahmad himself was arrested in July, and "is accused of participating in 163 suspect loans with Countrywide in 2006 and 2007 alone and has been eyed in a total of 361 shady property deals." (Like Massiah, Ahmad is also discussing a plea deal.)
Ahmad was known for making powerful friends, and "became pals with politicians, including Meeks, state Sen. John Sampson and Bharrat Jagdeo, the former president of Guyana," the Post reports.
Sweep to In a sticky wicket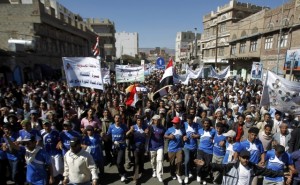 The frustration over graft and corruption that sparked street protests throughout Yemen appears to be spreading to the military, where about 1,000 soldiers called for the removal of a general who is a close ally of outgoing President Ali Abdullah Salah, on grounds of corruption.
Soldiers accused Brigadier General Ali al-Shater of skimming from their monthly salaries and selling the food meant to feed Yemen's troops. "The man acts like a dictator, even jailing us in his own prison at the office," one of the protestors told the Abu Dhabi-based newspaper, The National.
The soldiers, including officers, blocked access to the Defense Ministry Sunday and stopped al-Shater from entering, chanting "no corruption, no Shater." They demanded he be stripped of his rank, and clashes broke out between the soldiers and armed supporters of the general, resulting in several injuries.
On Saturday, Saleh indicated he intended to travel to the United States – purportedly for medical treatment related to a June assassination attempt – as a way of calming pressure within the country. U.S. officials are so far saying Saleh will be allowed into the country only if he can show a genuine need for medical treatment.
Sweep to Hundreds protest for removal of general and ally of Yemen president