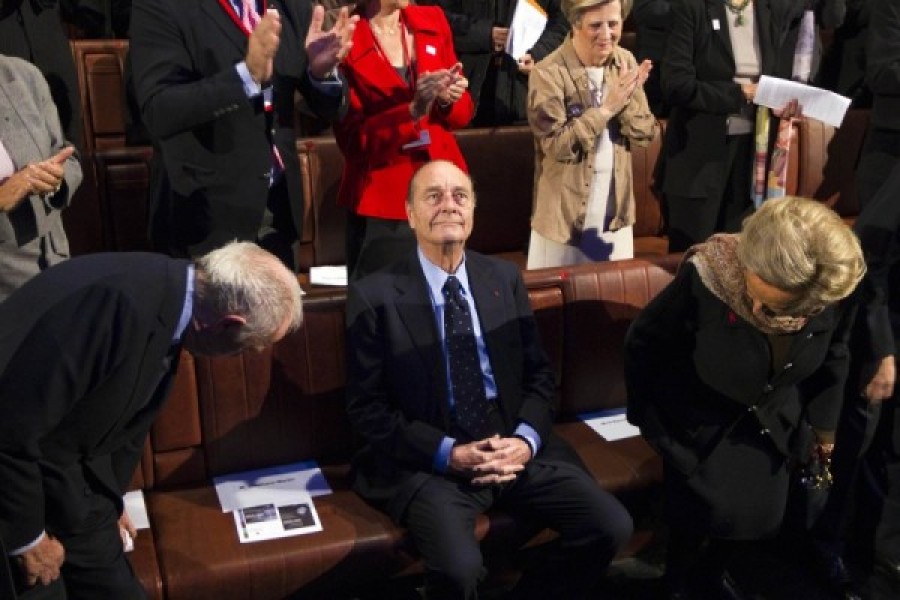 Delivering a historic verdict, a French court has convicted former French President Jacques Chirac of corruption while he was mayor of Paris, for a scheme that tapped $1.3 million in public funds to pay for his election campaigns.
Chirac, who is 79, was handed a two-year suspended sentence, while seven of his nine co-defendants faced convictions. He was spared the indignity of attending the trial, as doctors have said he is suffering from irreversible memory loss.
The long-running case involved crimes Chirac committed between 1990 and 1995, when he created 21 fake jobs at City Hall. The misappropriated money instead went to pay for political operatives working on his 1995 presidential bid.
In 2004, Alain Juppé, France's foreign minister, was convicted in connection with the case, and received a 14-month sentence, also suspended.
For years, Chirac had managed to avoid prosecution, thanks to presidential immunity. That ended in 2007, when he left office–hugely unpopular at the time. Since then, his popularity has rebounded, as the French have come to see him as a charming elder statesman.
Unusually, the prosecution ultimately asked that the case be dropped, citing insufficient evidence. But the court disagreed.
"The case and the debates established that Jacques Chirac was the initiator and principal author of crimes of abuse of trust, embezzling and illegal conflict of interest," its ruling said.
Sweep to France's Chirac guilty of graft
In Romania, meanwhile, former Prime Minister Adrian Nastase was cleared of corruption charges, in the first of three cases against him.
Nastase, who served as premier form 2000 to 2004, was accused of handing out an appointment to head Romania's anti-money laundering authority, in exchange for help sidelining an inquiry into a $400,000 bank account belonging to Nastase's wife. Nastase has denied any wrongdoing.
The case was largely seen as a test of Romania's willingness to crack down on high-level graft and corruption. The problem is severe enough that it is blocking the country's admission to the Shengen one, which allows citizens and goods free movement through the European Union.
Like Chirac, Nastase did not attend the courtroom, and so was not on hand to face the verdict.
Sweep to Romanian court acquits ex-PM Nastase of corruption
Once, she edited countless stories of ne'er do wells nabbed by the law. Today, Lucy Panton, former crime editor at the scandal-ridden News of the World newspaper, found herself among them.
Panton's paper is at the center of a sprawling investigation that is uncovering a massive reliance on hacking phones and intercepting private communications to report stories at the tabloid paper, which is owned by Rupert Murdoch. The phone hacking investigation has led investigators to examine corruption in Scotland Yard.
In 2009, Panton and a fellow editor got together with then-Assistant Police Commissioner John Yates, not long after he had summarily decided not to pursue the allegations of phone hacking at News of the World.
Police had not yet charged Panton, and did not in fact release her name. Rather, colleagues at the paper confirmed she had been arrested.
Earlier this week, e-mails showed that subordinates had warned James Murdoch, presumed heir of the Murdoch media empire, about the breadth of hacking going on at the paper. Murdoch maintained that he had failed to read through all of the e-mails, and so thought the practice was limited to a single rogue reporter.