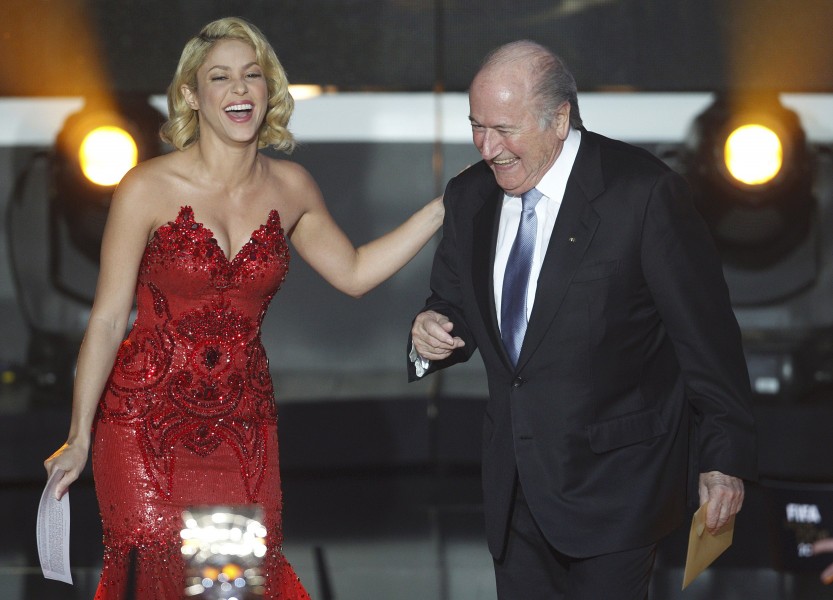 Soccer's world governing body, FIFA, announced a new initiative to fight corruption Tuesday in a bid to repair its tarnished image after a host of recent scandals involving match-fixing and the World Cup bidding process.
FIFA said it would grant amnesty for the next three months to anyone who comes forward to report involvement in corruption. It is also setting up a whistleblower hotline. FIFA's Security Director Chris Eaton claimed at a news conference that whistleblowers would be "protected" from the organized crime rings responsible for many game-fixing operations.
FIFA estimated game fixers take as much as $15 billion in illicit profits each year. Players on the take can make tens of thousands of dollars to throw a game.
But whether FIFA's latest efforts will be seen as adequate remains unclear. The anti-corruption group Transparency International recently grew so troubled by FIFA's refusal to use independent investigators to probe wrongdoing both past and present that the organization cut its ties to FIFA.
Sweep to FIFA tackles match-fixing with new campaign
Call it the WikiLeaks of Appalachia.
A new website launched this week by a group of journalists and computer programmers aims to focus on exposing corruption in the rural mountain areas of seven U.S. states.
The site — www.honestappalachia.org – will allow for whistleblowers in the region to anonymously and securely leak documents related to corrupt activities by government officials or businesses. The documents will then be shared with other journalists and the public to investigate and expose the wrongdoing.
Jim Tobias, one of the site's founders, told the Associated Press that Honest Appalachia is hoping to fill a gap in news coverage that's been left by many small-town newspapers shrinking or closing altogether in rural areas of the region.  The project has received initial grant funding to get started – including $5,000 from the D.C.-based Sunlight Foundation – and will focus on the states of West Virginia, Virginia, Pennsylvania, Ohio, Kentucky, Tennessee and North Carolina.
Sweep to New website aims to be Appalachia's own Wikileaks
When the U.S. government is investigating whether your city misused federal funds, it's probably not a good idea to start destroying records.
But that's what allegedly happened in Sarasota, Florida, where thousands of emails and other records were deleted from the city's computer servers, where a key official's hard drive mysteriously went "missing," and where city leaders gained unauthorized access to secret materials related to the federal probe.
Now, as the Sarasota Herald-Tribune reports, heads are starting to roll. Two top information technology officials were placed on leave after it was discovered they had "used the city email system to spy on auditors, helped delete public records and delivered emails to the city manager's office that were supposed to remain secret."
Two senior administrators targeted by corruption inquiry remain on the job. The Federal Bureau of Investigation has been asked to join the probe, with one Sarasota commissioner calling the behavior by the city's top manager "Nixonian."
Sweep to Sarasota puts two workers on paid leave amid investigation