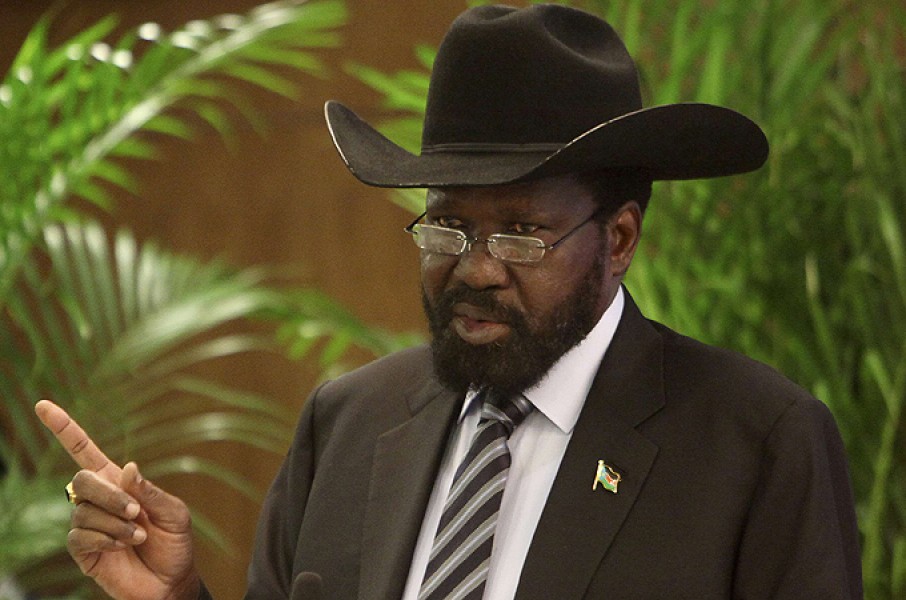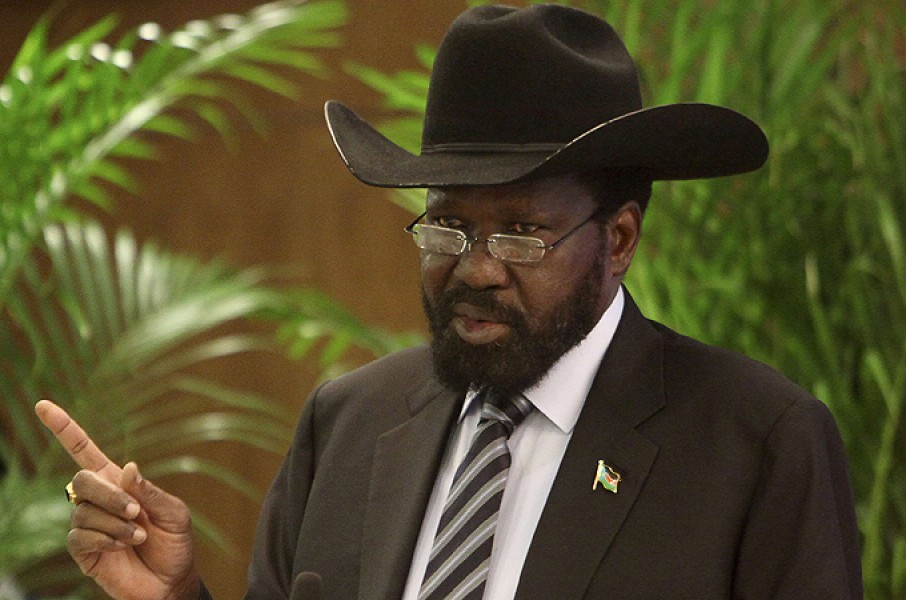 A South Sudanese anti-corruption activist, kidnapped for two days and beaten over his work, fled to freedom when his captors tried to move him and found themselves uncomfortably close to government forces.
Deng Athuai Mawiir, the chairman of the South Sudan Civil Society Alliance was abducted on July 4thoutside of a hotel in the capital Juba. He was taken to an unknown location where he was tied to a chair, beaten, and deprived of food and water.
Mawiir's captors demanded to know who was sponsoring the group's campaign to expose 75 officials suspected of stealing $4 billion of government funds.
Mawiir escaped after his captors forced him to march him through a forest, and were approached by a group of soldiers. The kidnappers fled, leaving Mawiir behind. Gagged, and with his hands bound, the activist made his way to the nearest police station.
The world's youngest nation, South Sudan celebrated its first birthday earlier this month, after two decades of war with Sudan.
The country is plagued with corruption, tension with the north over oil rights, rising food prices, and dwindling government funds. According to the human rights group Global Witness, South Sudan's government has "embezzled or squandered" 30 percent of its oil revenues since the region broke off from the Sudan in 2005.
After the abduction, members of the South Sudan Civil Society Alliance said they had received phone calls and text messages threatening death if they did not stop speaking out about corruption.
Mawiir has since been treated at a hospital in Juba and was assigned a government bodyguard.
Sweep to Anti-graft activist kidnapped for 2 days in South Sudan 
Two sheriff's deputies in Southern Texas face charges of taking bribes from an underground casino owner near the Mexican border.
Nazario Solis III, deputy sheriff of Starr County in Southern Texas, appeared in federal court on Friday to face six counts of bribery, extortion, and drug charges. The other deputy has yet to be arrested and remains unnamed in court documents, The Monitor of the Rio Grande Valley reports.
Federal investigators claim that the two accepted more than $10,000 in cash and valuables for protecting the casino by alerting of any upcoming law enforcement raids. The information allowed the casino owner, who also remains unnamed, to remove money and employees before a law enforcement raid in March 2011.
Federal authorities recorded the tip exchanged between Solis and the owner. The two deputies also attempted to work out a deal in April 2011 to send automatic weapons to Mexico in exchange for marijuana and cocaine.
According to the prosecution, Solis attempted to obtain 6.6 pounds of cocaine in exchange for semi-automatic and fully automatic guns to be sent to Mexico. In an interview recorded by federal agents, Solis named the .308-caliber, M-4 and .223-caliber assault rifles.
At one point in the recording, Solis was heard saying he was waiting for the "green light" from his boss to go ahead with the deal.  The boss was not named.
Solis faces five to 40 years in prison if convicted on the cocaine charges. The other serious charges carry maximum sentences of 20 years in prison and a fine of $250,000.
The Sheriff of Starr County, Rene Fuentes, stated in an interview that he was "surprised, of course" with the arrest of his deputy.
Sweep to Starr deputies accused of bribes, guns-for-drugs deal
Former president of the Philippines Gloria Macapagal Arroyo, already in a hospital prison over corruption, faces new accusations of illicit enrichment.
The new charge accuses Arroyo and nine other former government officials of misusing $8.7 million of state lottery funds from 2008 to 2010.
According to Representative Teddy Casino, one of the complainants named in the charge, Arroyo and officials of the Commission of Audit and the Philippines Charity Sweepstakes Office moved the lottery money into an untraceable intelligence fund, The Washington Post reports.
Arroyo could be forced to return any stolen funds, and disqualification from public office for life. If convicted, she faces a maximum sentence of life in prison.
The charge does not allow for release on bail, which both Arroyo and her lawyer, Anacleto Diaz, believe is an attempt to keep her confined while she fights for bail on separate corruption charge.
Diaz also believes it is an attempt by current President Benigno Aquino III to sully the former president ahead of Mr. Aquino's state of the union address next week. Last year, Arroyo was arrested for allegedly tampering with the 2007 elections.
Arroyo has denied these charges and asked to be released on bail–unlikely, since bail is ruled out on her original set of charges. Arroyo is currently being treated for a bone aliment at the military hospital where she is being held.
Sweep to Philippine prosecutors file new graft case against former president to keep her in detention