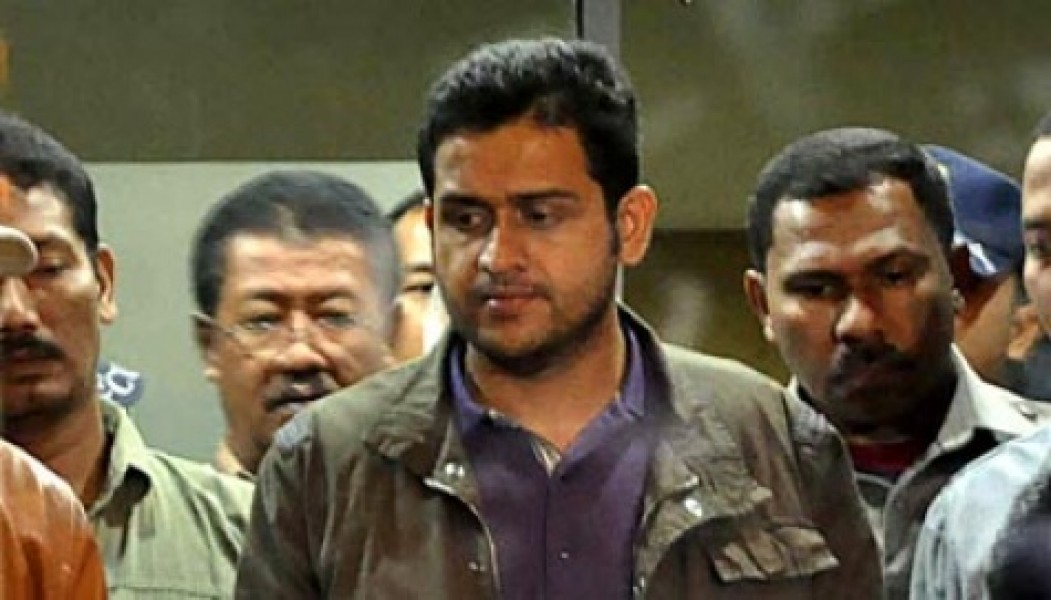 With accusations brewing that he pocketed $480,000 in exchange for rigging construction bids, Muhammad Nazaruddin, a former treasurer of the ruling Democratic Party in Indonesia, hopped a flight to Singapore. When things got hot there, he moved on to South America.
Now, extradited from Colombia, Nazaruddin is back home in Jakarta, where he faces corruption charges that could cost him 20 years in prison. And Nazaruddin, a former powerbroker in President Susilo Bambang Yudhoyono's party, is threatening to name names.
Nazaruddin has said that before fleeing Indonesia, he had visited President Yudhoyono, and named a Pantheon of party luminaries on the take. The former treasurer says party officials later warned him to flee impending prosecution. The president has denied knowing anything about Nazaruddin's escape.
Nazaruddin's attorney, Hotman Paris, has already begun dropping names, starting with top Democratic Party officials. Paris is–you guessed it–seeking to have the charges against his client dismissed.
Sweep to Nazaruddin's Jakarta court bombshells
In the U.S.A., influence does not come cheap.
A tally of companies in the United States that have reported being shaken down or paying bribes shows a surprising 25 percent saying payoffs demanded were high ticket: $50,000 or more. By comparison, in China, which follows the United States in the frequency of higher priced bribes, 10 percent of the demands were for $50,000 or more.
The reports were made anonymously to an Annapolis-based company, BRIBEline, which compares patterns of bribery in different countries. Between July 2007 and November 2011, companies disclosed some 73 instances of bribes demanded and/or delivered in the United States, but the incidents were not restricted to shakedowns that occurred in those years.
Also, seven companies reported having been shaken down by the offices of former President George W. Bush and then Vice President Dick Cheney between 2002 and 2007. Because the reports were anonymous, details were impossible to determine. The Justice Department did not respond to questions from 100Reporters about whether it planned to investigate the allegations, and the former president and vice president could not be reached for comment.
Sweep to Business registry for international bribery and extortion 2011
Venezuela's attorney general is seeking to extend the house arrest of a judge, who was detained after dismissing a case against a banker. The ruling was condemned by Venezuelan President Hugo Chávez in 2009.
Judge Maria Lourdes Afiuni has already been held for two years, much of that time at a women's prison in Caracas, where she had reportedly been insulted and threatened by other inmates.
The judge ran afoul of the Venezuelan president after throwing out charges against a banker, Eligio Cedeno, accused of violating export control laws. At the time, Chávez called Afiuni a "bandit," and said she deserved to 30 years in prison, while the judge in her case publicly pledged fidelity to Chávez.
The United Nations Working Group on Arbitrary Detention had reviewed the case, and ruled Cedeno was being held arbitrarily. Earlier this year, the U.N. body reviewed Judge Afiuni's arrest, and declared that she, too, was being held without cause.
Amnesty International and other human rights organizations have called for Judge Afiuni's release.